Joint investigation leads to arrest of gun and drug trafficker in Worcester-area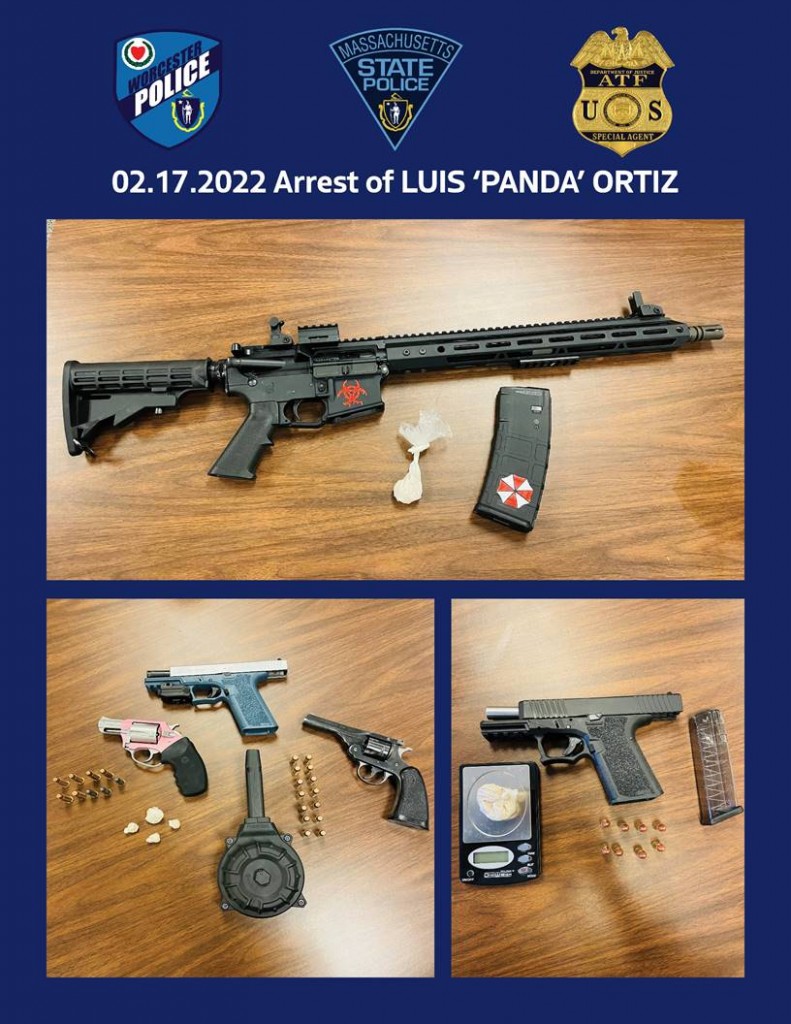 WORCESTER, Mass. (WLNE) – In an investigation by the Massachusetts State Police Gang Unit, Worcester Police and the Bureau of Alcohol, Tobacco, Firearms, and Explosives, an arrest was made with a suspect believed to be a high-impact gun and firearms trafficker.
24-Year old Luis "Panda" Ortiz of Worcester was taken into custody by Massachusetts State Police Special Tactical Operations Team at a residence on Pleasant Street in Worcester. Ortiz was charged with several gun and narcotic offenses, including the illegal sale of firearms, ammunition, and fentanyl.
The investigation into Ortiz began last month when Troopers in the MSP Gang Unit found information that Ortiz was in possession of multiple illegal firearms. Investigators began to arrange undercover purchases of drugs and guns from Ortiz. The purchases include an AR-15 rifle, two untraceable "ghost gun" pistols, two revolvers, a 50-round high capacity drum magazine, and an amount of suspected fentanyl.
Thursday afternoon, another purchase was set up with Ortiz for more than 100 grams of fentanyl. After the purchase was finished, MSP STOP Team Troopers converged and arrested Ortiz without incident. He was booked at Worcester Police Department and held with a pending arraignment in Worcester District Court this Friday.
This investigation is expected to have a large impact on public safety since Ortiz is suspected to be actively involved in selling firearms and narcotics.