Juanita Sanchez Star Davida Dale Scores Triple-Double in Win, Middletown Girls Beat Narragansett, Smithfield, Portsmouth, Scituate Boys Win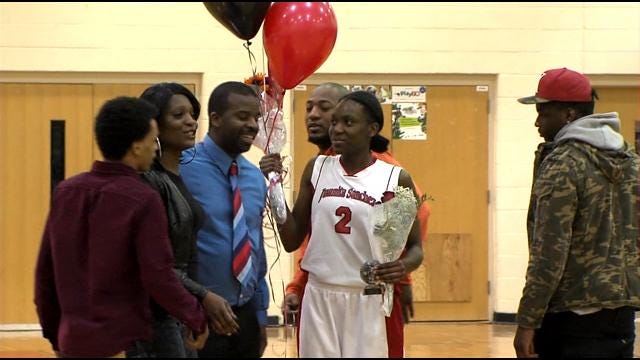 Ken Bell
Juanita Sanchez celebrated senior night with an 84 to 37 win over Ponaganset. Davida Dale scored a triple-double with 25 points, 13 steals and 11 assists. Fellow senior D'Asia Allen led all scorers with 27.
The Middletown girls remained unbeaten as defeating Narragansett, 50 to 44. The Islanders hand the Mariners their second loss of the season.
In boys basketball, Smithfield beat Cranston East, 66 to 50. Lorenzo Fernandez had 25 for the winners. Jesse Taveras scored 25 for the East.
Portsmouth handed visiting Shea a 59 to 44 setback. Freshman Chris Herren was the leading scorer with 19.
Scituate pushes its record to 14 and 3 after beating St. Patrick's Academy, 50 to 41. Brian Heston led the way with 19 points.