Judge detains Taunton student accused of school threat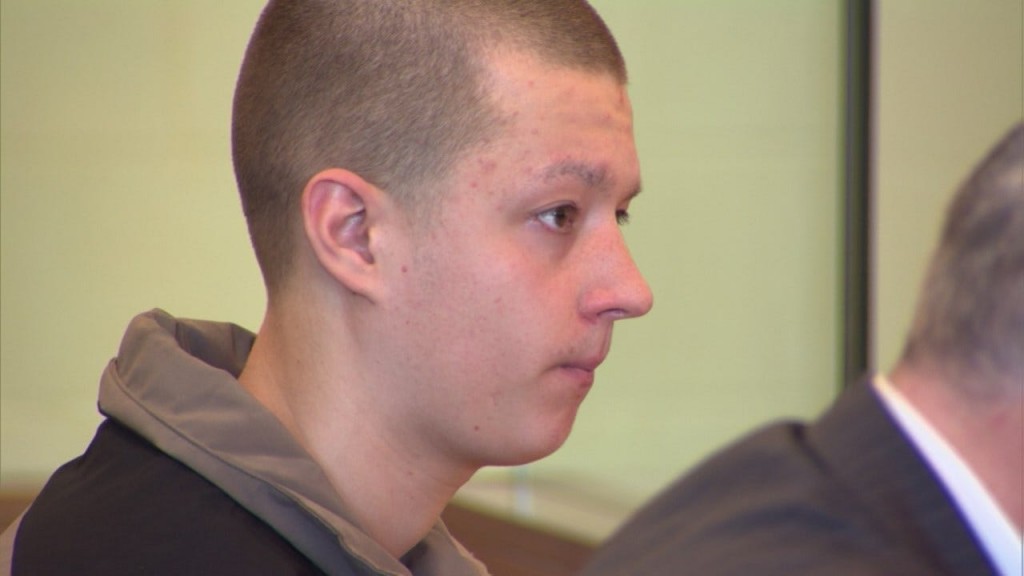 By Alana Cerrone
@Alana_Cerrone
TAUNTON, Mass. (WLNE) – School Resource Officer Jayson LaPlante describes the moment Monday morning when he and another officer saw 18-year-old Kane Jefferson walk towards Taunton High.
"To see him walking brisk pace with his hat pulled down with boots pulled up high with a jacket and a backpack over his back, he looked to be a student on a mission."
The officers approached him. LaPlante describes what Jefferson said to them.
"…telling us he was going to disarm us, telling us he was going to take our guns. At one point he referenced 'I have an AR-15 I will go home and get it I will come back here I will put 100 [expletive] rounds in this place and you two get the first two."
After his arrest, at the police station, officers say his strange behavior continued.
"He's been placing his hands over his head and he's been gesturing as if somebody has him at gunpoint."
The state aimed to prove Jefferson is a danger to the community and specifically to Taunton High School and should be held without bail.
His lawyer, Brian Roman, pushed for home confinement, referring to Jefferson's several mental health issues and the fact that his previous suspensions didn't include acts of violence.
"He doesn't initiate a confrontation but rather it's when he's grabbed and so forth that he reacts badly."
He also added Jefferson went to the school that day as a step towards getting his GED.
He's been suspended from school since August for making racist threats, and hasn't been back because he never completed the required safety evaluation.
Jefferson will be held up to 120 days.
© WLNE-TV 2018