Judge releases Fall River man arrested in connection with Dartmouth Amber Alert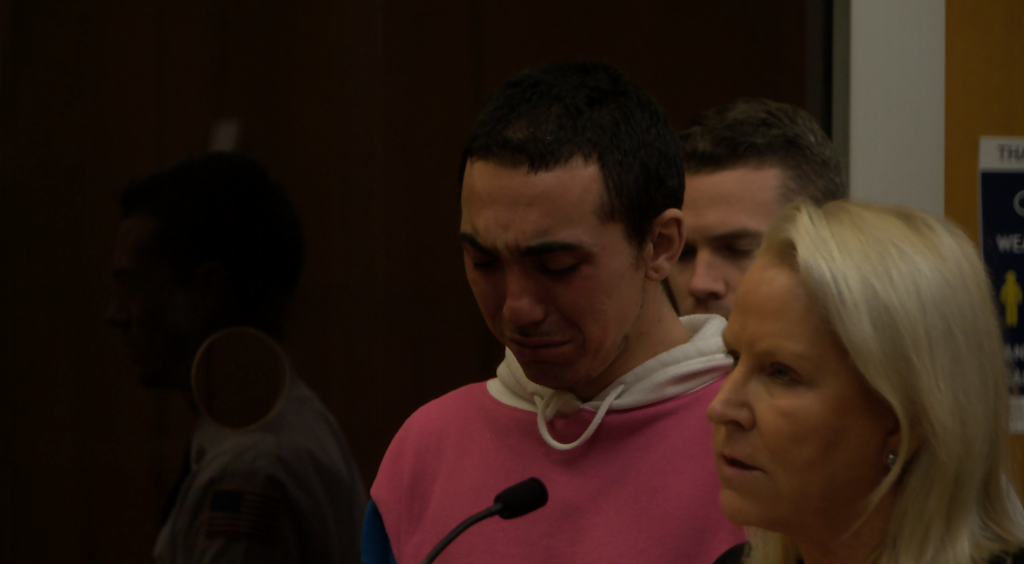 NEW BEDFORD, Mass. (WLNE) — A Fall River man was arraigned and released on a no-contact order Friday afternoon in New Bedford District Court after being involved in an incident that led to an Amber Alert in Dartmouth.
Jeremias Cabral, who's 21 years old, was arrested in Fall River Thursday after an Amber Alert by Massachusetts State Police was issued after he kidnapped a 6-month-old and the child's mother, Hannah Benson.
After his arrest, Cabral was sent to Ash Street Jail and released on $40 bail, and told to appear in New Bedford District Court Friday morning. After failing to appear when called initially, a warrant was said to be issued.
H was charged with assault with a dangerous weapon and larceny under $1,200.
Also in court Friday morning was Michael Abrantes, who was also arrested in connection to the Amber Alert, after he allegedly drove the car with Cabral, the baby, and her mother.
Abrantes was arraigned on Class A and B drug possession charges, having a not-guilty plea entered on his behalf.
Later in the morning, during a court recess, Cabral arrived at the courthouse, telling the judge he was late because he had to wait for his uncle to pick him up.
After a brief delay, Cabral was arraigned, with a judge denying the prosecution's request to deny him bail due to him having two active cases against him.
The judge sided with the defense and released the 21-year-old on a no-contact order with the victim, Michael Kendricks.
Cabral is accused of breaking into the victim's apartment, where he got into an argument with Kendricks over who is the biological father of the child.
Cabral allegedly later brandished a knife and left the apartment with the baby, followed by Benson joining them in the car.
An attorney appointed to represent Cabral argued there was no forced kidnapping, and that Cabral, who's the biological father of the child, along with Benson and the baby all got into the car and went off to celebrate the baby's half birthday.
During the court proceedings Friday, it was revealed three months ago Cabral was found to be the biological father of the child after taking a paternity test.
Cabral is due back in court for a pre-trail conference on Dec. 30.