Judge rules in favor of 3 fired Barrington teachers, cites open meeting violations over district's vaccine policy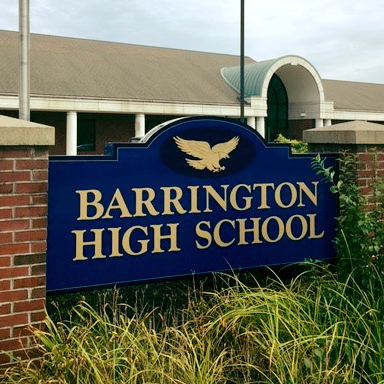 A Rhode Island Superior Court judge has issued a ruling in favor of three Barrington teachers who were fired for refusing to take the COVID-19 vaccine.
Judge Jeffrey Lanphear ruled that the district violated Open Meetings Act laws over their issuance of the district's COVID-19 vaccine mandate.
In denying the districts motion to strike the lawsuit, Lanphear wrote:
"This case is not about whether mandating vaccinations is appropriate. Regardless of the significant political stance which the public may take for or against that issue, the issue here is whether the Barrington School Committee provided sufficient notice before enacting the Emergency Policy on COVID-19 Related Issues in August and September 2021. This Court finds that violations occurred."
Lanphear did say no decision on damages or remedies will be made until a hearing June 21.
"Today, Judge Lanphear of the RI Superior Court gave a thoughtful and scholarly decision upholding the right of the public to open government when he found that the Barrington School Committee failed to provide proper notice of its vaccine mandate policy," said attorney for the teachers Greg Piccirilli.
"My clients, Brittany Stephanie and Kerri are so grateful that the court vindicated their right to present their comments on this vaccine policy before it was passed. But this is not just a victory for them, it is for all Barrington residents," he added.
In a statement to ABC 6 News, the Barrington School Committee said they disagree with the judge's ruling.
"BPS strongly disagrees with the Court's ruling that notice was insufficient. The Court failed to address significant record evidence of the "totality of the circumstances" surrounding the adoption of the policy, which we believe fairly apprised the public of the nature of the business to be discussed. We will evaluate next steps at the appropriate time," said committee Chair Gina Bae.
The three teachers, Brittany Diorio, Stephanie Hines and Kerri Thurber were first placed on leave in October for not getting the vaccine.
They were fired after they still did not get the vaccine as of Jan. 1, 2022.
The teachers appealed the decision at a hearing before the school committee, but the committee decided to stick with their decision to terminate the trio.