Judge to make decision in trial of Providence officer accused of assaulting woman at abortion rally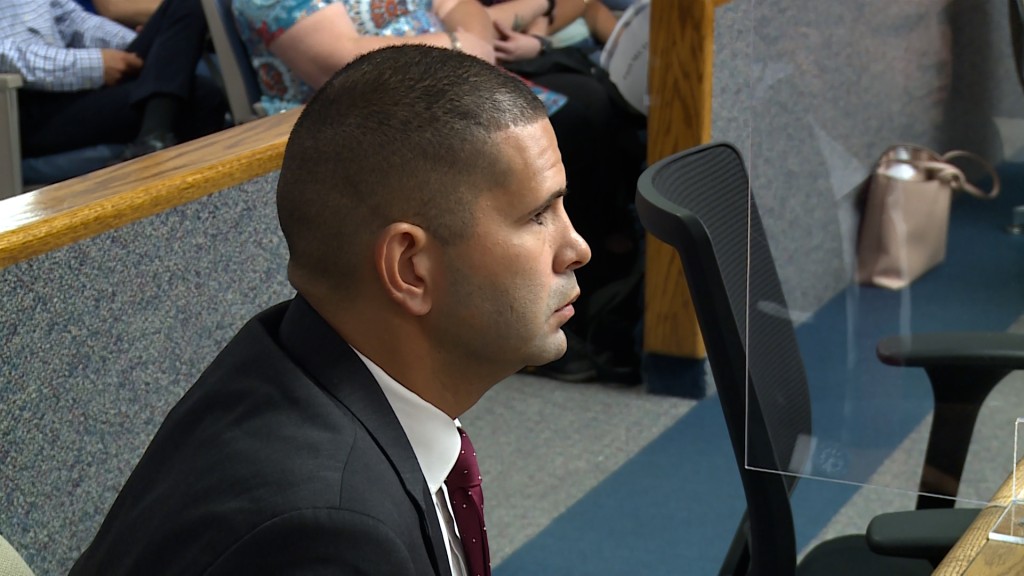 PROVIDENCE, R.I. (WLNE) — A judge is expected to make a decision this week in the trial of a suspended Providence police officer accused of assault a woman during an abortion rally over the summer.
Jeann Lugo, 35, was off-duty when he allegedly punched state Senate candidate Jennifer Rourke in the face at the abortion rights rally in June.
On the stand, Lugo testified that he was at the event to observe and that when he got to State House steps, he witnessed an assault and intervened.
He also said that he didn't identify himself as a police officer at any point during the incident.
Lugo's attorney argues that Rourke punched him first and started the confrontation.
Rourke testified in court, "And when I turned, that's when I was assaulted, like, it felt like a closed fist and he hit right here, on the left side of my face."
During the trial last month, the judge dismissed a disorderly conduct charge.
Lugo is currently on paid leave from the Providence Police Department. Chief Col. Hugh Clements has recommended that he be fired.
The trial is set to continue on Wednesday.