Jury convicts Warwick man, Mass. man, in Bangor murder trial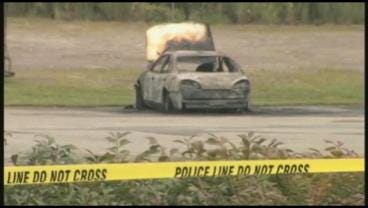 By News Staff
The Associated Press
A Maine jury has convicted two men in their trial on charges they killed three people before burning their bodies in a car after a drug dispute.
Randall Daluz of Brockton, Massachusetts, and Nicholas Sexton of Warwick, Rhode Island, were both charged with three counts of murder and one count of starting a fire.
The Bangor jury on Wednesday convicted Daluz of all the charges. It convicted Sexton on one murder count and arson.
The bodies were discovered burned beyond recognition in a car in a Bangor parking lot in 2012. The victims were 24-year-old Nicolle Lugdon of Eddington, 26-year-old Daniel Borders of Hermon, and 28-year-old Lucas Tuscano of Bradford.
(C) WLNE-TV 2014