Jury deliberations enter 3rd day in Bulger trial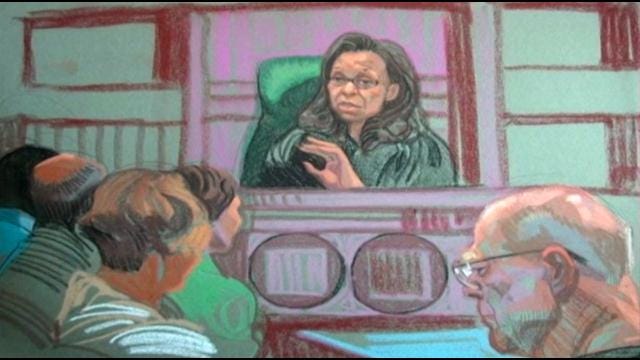 By: Melissa Toupin
Jurors will meet for a third day in the racketeering trial of James "Whitey" Bulger. The federal jury finished its second day of deliberations Wednesday without a verdict. The day was not without interest.
Questions asked by those jurors is now fueling speculation that they might be split. Members of that jury asked the judge for more details about the law including the statue of limitations and wether they had to reach a unanimous verdict in the RICO indictment.
Prosecutors and Bulger's Attorney's also met with the judge and had private discussions, though neither side would say what was being hashed out.
So far the jurors have had this complex case for 13 hours. They have 32 counts to go through, in all.
Bulger, 83, is charged with participating in 19 killings as the leader of the Winter Hill Gang.
The deliberations pick up at 9 o'clock Thursday morning.
(C) WLNE-TV 2013
Information provided by AP