Jury Selection Underway for Whitey Bulger's Trial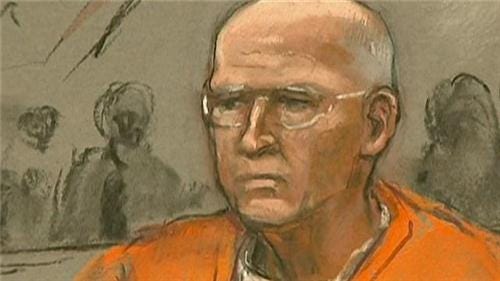 by ABC6 Chief Political Reporter Mark Curtis
Filling the courtroom seats with potential jurors is the first hurdle in the trial of Boston mobster Whitey Bulger.
He's accused of participating in 19 murders and the court will allow victim's relatives to testify.
"Very frustrating. Every time I see him my blood boils," said one victim's relative.
"I have trouble controlling myself half the time. And I just have to bit my tongue you know," said another relative.
Bulger and his girlfriend Catherine Grieg were captured in California two years ago, after fleeing Massachusetts in 1994.
While victims' relatives will take the witness stand, they'll only be allowed to talk about the actual crimes and not the emotional impact on their families.
"And what the defense was saying is that – to the judge – is that you really have to limit that testimony. That it would be totally unfair to Whitely Bulger to let some members of the family just testify about what these crimes meant to them because that's not what the trial's about," said one legal analyst.
Bulger's life of crime leading the "Winter Hill" gang has been made into movies and books.
A prominent criminal attorney says his defense should focus on how long ago some of the incidents were, and that witnesses memories fade.
Defense Attorney Mark Geragos said, "I think Whitey Bulger's best defense is going to be traveled through challenging the credibility of the witnesses against him."
The judge warned potential jurors the trail could last through September.
Bulger did not address the court, except to say "Good morning," when he was introduced to the jury pool.