JWU Softball Splits Doubleheader With Curry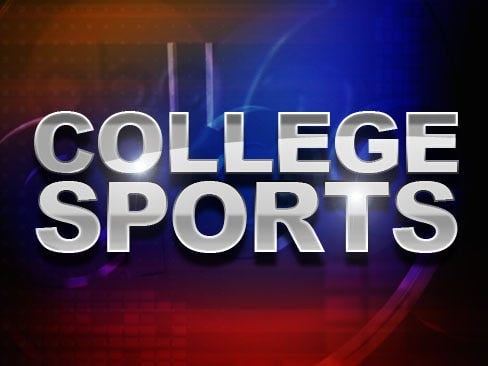 JWU Softball Splits Twin Bill With Curry
East Providence, R.I. – The Johnson & Wales softball squad opened the northern portion of their schedule with a split in a non-conference doubleheader against Curry at Pierce Field on Tuesday afternoon. Johnson & Wales had a commanding 7-0 victory in the opener before Curry responded for a 4-2 win in the nightcap.
In the opener, the two teams battled back and forth early before Johnson & Wales broke the game open with four runs in the bottom of the fourth, including a two-run single by freshman Alyssa Babineau (Princeton, Mass.). The Wildcats then added three more in the bottom of the sixth when a two-run single by sophomore Ellis Kim (Glendale, Calif.) gave the squad the seven run cushion. The Wildcats would then cruise to the 7-0 victory. Kim was 3-for-4 with a run and two RBI while junior Amy Fish (Oxford, Mass.) was 2-for-3 with a run scored for the Wildcats. Babineau notched the complete-game shutout for JWU, scattering eight hits with six strikeouts.
In the nightcap, Johnson & Wales took the early 1-0 lead on an RBI single by Kim in the bottom of the third. In the top of the sixth, Curry would get in the board on an RBI triple by freshman Kaitlyn Madeiros (East Bridgewater, Mass.). Madeiros then scored on an RBI single by junior Stacey Norton (Alfred, Maine.) to go up 2-1. The visiting Colonels then went up 3-1 when Norton scored on a sacrifice fly by senior Janelle Mayo (Worcester, Mass.) with what would prove to be the game winning run. Curry added an insurance run on an RBI single by freshman Chelsey Munsey (Leominster, Mass.) for the 4-1 advantage. In the bottom of the sixth, sophomore Heather Imperatore (Westerly, R.I.) belted a home run to cut the lead to just two runs. That would be as close as the Wildcats would get, however as Curry held on for the 4-2 victory. Imperatore was 1-for-3 with one run scored and an RBI for JWU while Madeiros was 2-for-4 with a run and an RBI in the win for Curry. Senior Amanda Peters (East Bridgewater, Mass.) notched the victory for Curry, allowing two runs on seven hits in seven innings of work.
With the split JWU is now 1-6 overall while Curry is 3-7 for the season. The Wildcats will return to action on Friday, March 25th when they host Rhode Island College for a non-conference double header beginning at 3:00 p.m.