Kampfer Sent Down to P-Bruins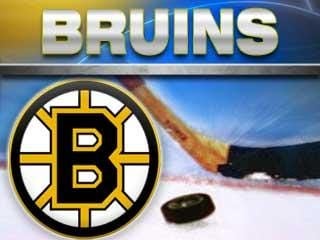 *BOSTON BRUINS PRESS RELEASE*
BRUINS ASSIGN STEVEN KAMPFER TO
PROVIDENCE
BOSTON, MA – Boston Bruins General Manager Peter Chiarelli
announced today that the club has assigned defenseman Steven Kampfer to the
Providence Bruins (American Hockey League). Kampfer is expected to join the
Providence Bruins in their next game against the Albany Devils on Sunday,
February 12th at home.
Kampfer has skated in 10 games for Boston during
the 2011-12 season with two assists and four penalty minutes. With Providence
this season, he has appeared in five games with one assist and two penalty
minutes.
Kampfer was originally drafted by Anaheim in the fifth round
(93rd overall) of the 2007 NHL Entry Draft. He was traded to Boston for a 2010
4th round pick before playing any games with Anaheim. In the 2010-2011 season,
his first full year in the pros, Kampfer recorded three goals and 13 assists in
22 games with the P-Bruins and received his first NHL call-up on December 8th.
Through 38 games with Boston that season, the blueliner had five goals and five
assists.
In his NHL career, he has played in 48 games over two seasons,
with five goals and seven assists
The 2011-2012 Boston Bruins season is
presented by the Massachusetts State Lottery. Fans interested in learning more
about Boston Bruins players, or ticket options, should visit the team website at
www.bostonbruins.com
or call 617.624.BEAR (2327).