Karen Meyers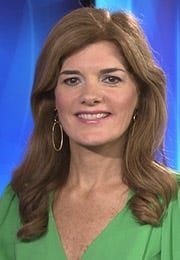 Karen Meyers is an award-winning
journalist who anchors the 5pm, 6pm, and 11pm newscasts on ABC6. This year,
Karen was honored with the prestigious Edward R. Murrow award and a New England
Emmy Award for her special report on 'Medical Missionaries.' Karen is the only journalist in Rhode Island to
have been honored with both awards in 2013.
Karen also won a Murrow award for investigative
reporting at WTTG in Washington, DC. She has anchored and reported at New
England Cable News in Boston; WXXA in Albany, New York; WNNE in New Hampshire;
and WPTZ in Vermont.
Throughout her career, Karen has
been actively involved in several charities. Since joining ABC6 in 2011, she
volunteers and supports many Rhode Island organizations including Project Night
Vision, the Leukemia and Lymphoma Society, MS Rhode Island, and Child & Family. She
also spends a lot of time sharing her passion for journalism and offering
career advice to elementary, high school, and college students. For the last
two years, Karen has meticulously enunciated a veritable lexicon of knee-buckling
words as the official pronouncer at the Rhode Island State Spelling Bee.
Karen is a
graduate of Boston College.