Kayakers stranded by the wind after using inflatable boats, Warwick Fire Department comes to the rescue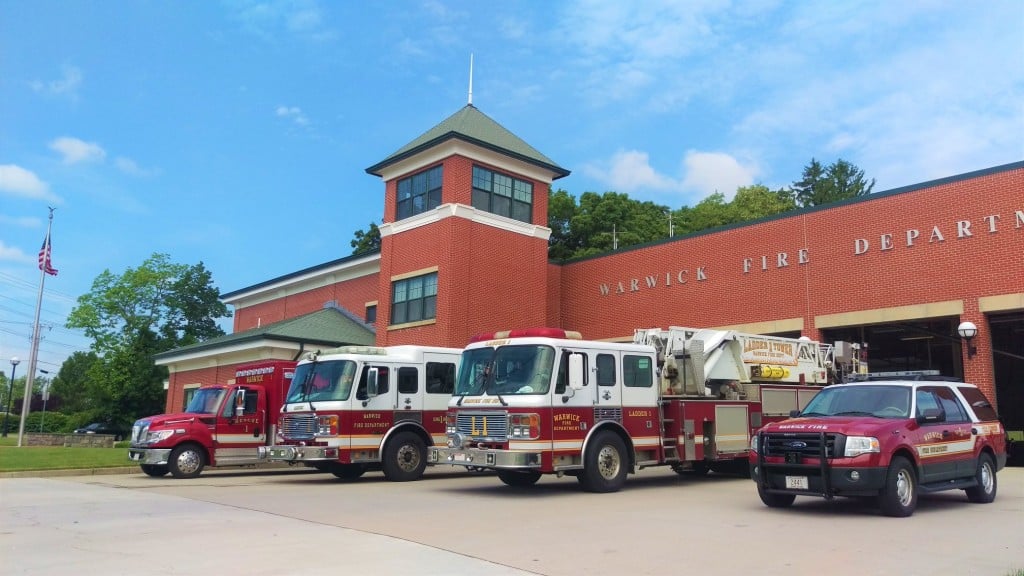 WARWICK, R.I. (WLNE)- The Warwick Fire Department rescued two kayakers at Conimicut Point on Friday afternoon after the wind kept them away from the shore.
A bystander called the department after seeing two women struggling to paddle back to shore, according to the Warwick Fire Department.
When rescue arrived on the scene they launched a boat to get guide the kayakers to shore.
The kayakers were not wearing life jackets and had brought both their phones and keys out into the water.
The rescue team was able to get the two women onto the boat, but one of them accidentally knocked the rescue boat's motor into the water.
With the assistance of Cranston Marine Rescue, the kayakers were docked at Port Edgewood and then taken to the hospital.
The bystander that reported the stranded kayakers also told rescue that the two women had blow up their kayaks upon arrival.
The Battalion Chief told ABC6 that the kayaks that were used are more meant to be pool floats than to be used in open waters.
©WLNE-TV/ABC6 2021