KEEP AN EYE OUT: Suspect Wanted in Armed Abduction of Mother, Daughter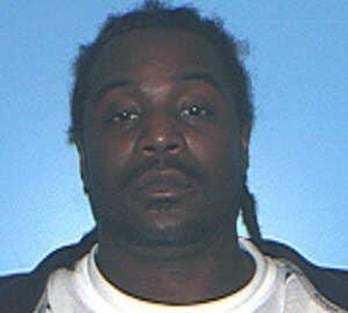 -From the Massachusetts State Police
Massachusetts State Police are assisting Randolph Police in investigating an alleged armed abduction in that town.
The investigation began this morning after a call to Randolph Police reporting an armed abduction of a Randolph woman and her daughter. That woman and her vehicle have now been located by police in a nearby town, and she is being interviewed. The daughter and the potential suspect have not been located at this time. Both are being actively sought by police. Police have not yet confirmed that the girl is with the suspect but are treating it as such.
The potential suspect is identified as: SHAWN L. JENKINS, 38, of 59 Oak St., #2, Taunton. JENKINS also has used an alias of "John" and has other listed addresses of 17 Corcoran St., Randolph; 10 Kingsdale St., Dorchester; 49 Howlthey St., Roxbury; and 1 Highland Court, Taunton. He is subject of several outstanding warrants, including warrants for such offenses as intimidation, stalking, restraining order violation, assault, and making threats.
JENKINS is a black male, 6' 2″, 230 lbs. and was last seen wearing loose blue jeans and a gray and white shirt. He may be traveling in a silver car with four doors, but that has not been confirmed. He allegedly has been known to possess a gun. Two photos of JENKINS are included with this release.
No AMBER Alert has been activated at this point. State Police continue to work with Randolph Police and other area police departments to investigate the whereabouts of JENKINS and the daughter and to gather additional information.
JENKINS should be considered dangerous. Anyone who knows his whereabouts or sees him should call 911 immediately.