Kennedy hits campaign trail after announcing Senate run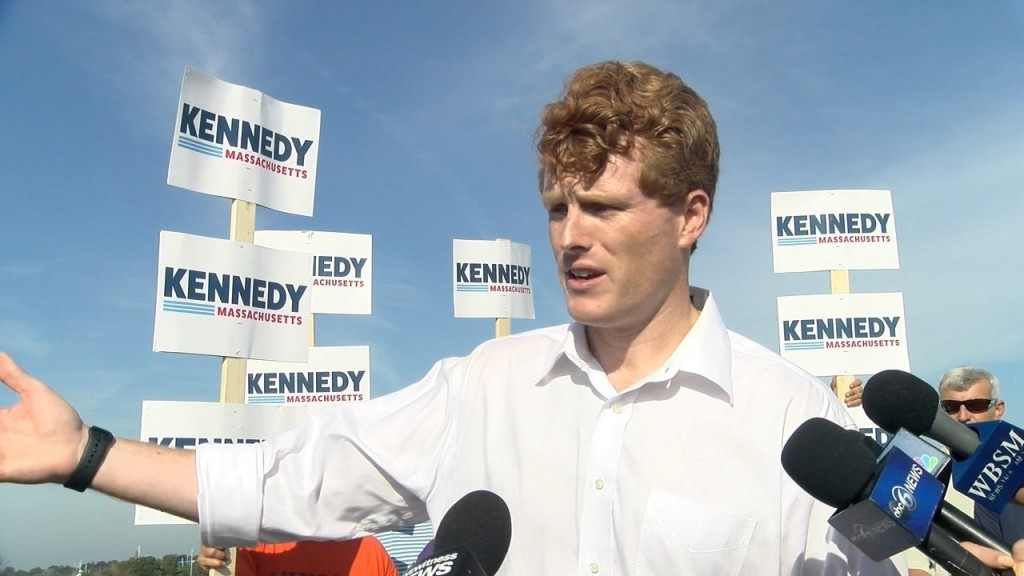 NEW BEDFORD, Mass. (WLNE) — Fresh off his campaign announcement, Congressman Joe Kennedy made a stop in New Bedford to talk about wind energy.
"Speaking of energy, Mr. Kennedy is exactly what we need: energy," said Derrick Dupras of New Bedford. "This is the guy that's going to get it done."
Congressman Kennedy, 38, supports projects like Vineyard Wind.
"They can meet the needs for their families, revitalize their communities, and address climate change," he said. "This should be a win–win–win."
He also supports the Green New Deal co–authored by US Senator Ed Markey — now his opponent.
But Kennedy says, unlike Markey, he doesn't accept corporate PAC money, and is pushing to end the filibuster. And Kennedy says this is the moment for him to run.
"There's kids being kept in cages, a middle–class job no longer provides for a middle–class life," he said. "Donald Trump has created a reckoning for our country, no question. But the fact is if you just take on Donald Trump, you miss the fact that 63 million Americans thought he was the right answer."
Kennedy supporter Diane Hahn says many of those Americans live paycheck to paycheck — like she does — and that climate change shouldn't be priority number one.
"People living week to week, people suffering in poverty, they can't deal with that," said Hahn, of Fairhaven. "They need to feel secure. They need to be able to have a house, they need to be able to feed their children. They need medical. They need those things immediately. And then we can get them on board with the environment."
She says she doesn't dislike Markey, but that Kennedy does bring energy.
"He's done wonderful things," she said of Markey, "but I think Joe Kennedy will enliven the youth."
Kennedy says immigration, criminal justice reform, and the opioid crisis are also priorities. He also made a visit to Attleboro on Sunday.
©WLNE-TV/ABC 6 2019