Kennedy's Complete Game Leads Fordham Past URI Baseball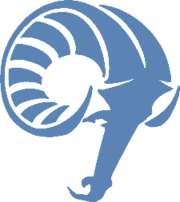 University of Rhode Island Press Release
Kingston, RI – Fordham (12-15, 4-4) took a 1-0 lead in the top of the second as Mark Donadio singled up the middle to plate Charles Galiano who had led off the inning with a single to left. The Rams extended their lead in the fourth, taking advantage of three Rhody errors to make it a 3-0 game.
Rhode Island (5-20, 1-5) had its best chance in the bottom of the eighth as leadoff batter Tim Caputo was hit by a pitch and Shane O'Connell followed with a double down the left field line. After a strikeout and a fly out, Mike Corin nearly evened the game with one swing of the bat, but his shot to left field got caught up in the wind and fell into Donadio's glove, just shy of clearing the fence.
Inside the Box Score
Redshirt senior Shane O'Connell and redshirt freshman Mike Corin were the only Rams to record hits on the afternoon as each went 2-for-4.
O'Connell also stole second in the sixth in addition to catching two Fordham runners stealing – one in the fifth (at third) and one in the seventh (at home).
As a team, Rhody stranded nine runners – five of which were in scoring position.
Despite being charged with the loss, sophomore Steve Moyers recorded a season-high seven strikeouts and allowed just three runs (one earned) over eight complete innings. He has now lowered his ERA in each of his last three weekend starts (two losses, two no-decisions), going from 4.24 to 2.66 over the course of the last month.
Freshman RJ Warnock made his first career appearance on the hill in the top of the ninth, throwing 12 of his 14 pitches for strikes and ending the inning with a strikeout.
Brett Kennedy went the distance for Fordham, allowing just four hits over nine complete innings. He also struck out seven and walked three.
Charles Galiano led Fordham at the plate, going 3-for-4 with two runs scored.