Kerry Will Pay Up on Boat Taxes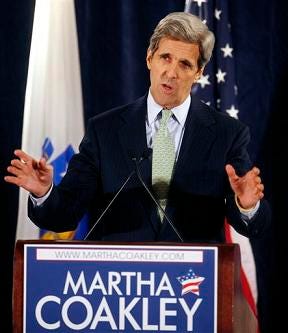 BOSTON (AP) – Sen. John Kerry has told the Massachusetts Department of Revenue he will pay all the taxes due on his new $7 million yacht despite basing the vessel in tax-free Rhode Island.
In a statement Tuesday to The Associated Press, the Democrat said, "The payment is being made promptly."
The 2008 Democratic presidential nominee has been dogged by charges of tax evasion since last week, when the Boston Herald first reported about his decision to dock the 76-foot sloop Isabel in Newport, R.I.
Doing so spared Kerry a $437,500 one-times sales tax charge in Massachusetts, as well as about $70,000 in annual excise taxes.
In his statement, Kerry says, "Whether owed or not, we intend to pay the equivalent taxes as if the boat's home-port were currently in Massachusetts."

(Copyright 2010 by The Associated Press. All Rights Reserved.)