KG Returns but Celts Fall to Thunder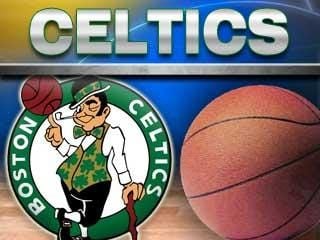 Thunder hand Celtics 5th straight loss, 119-104
By JEFF LATZKE
AP Sports Writer
OKLAHOMA CITY (AP) – Russell Westbrook scored 31 points, Kevin
Durant added 28 and the Oklahoma City Thunder beat the Boston
Celtics 119-104 on Wednesday night for their 11th straight win at
home.
Kevin Garnett's return after a two-game absence wasn't enough to
lift the Celtics, who were still without point guard Rajon Rondo as
he served the second game of a two-game suspension.
Paul Pierce and Garnett scored 23 points apiece to lead Boston,
and Garnett also had 13 rebounds after missing the previous two
games for personal reasons. The Celtics head into the All-Star
break on their second five-game losing streak of the season, both
punctuated by losses to Oklahoma City.
Boston trailed by as many as 27 in the third quarter before
rallying to get within 108-102 after Pierce's free throw with 3:31
left. Durant banked in a pair of jumpers and hit two free throws
during an 11-2 run to close the game for Oklahoma City.

(Copyright 2012 by The Associated Press. All Rights Reserved.)