Kids COUNT releases latest data on Rhode Island children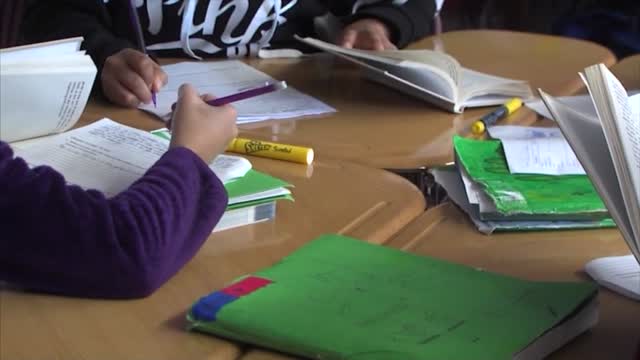 Rhode Island kids count releasing it's annual report on the well being of Rhode Island's kids and families, taking a closer look at economic impacts and mental health concerns among kids. 
Latest factbook report finds that Rhode Island is seeing a major increase in children with mental health conditions whose families are having a workforce crisis. Kids COUNT executive director says this rising trend has made an impact on kids mental health.
"Since the pandemic this issue really has increased dramatically. There's been a significant increase in children and youth needing mental health services," said Elizabeth Burke Bryant, the executive director at Kids COUNT Rhode Island.  
According to the kids count Factbook, Black, Latino, and Native American children are more likely to live in neighborhoods of concentrated poverty, making them face greater challenges than white and Asian children. Giving them an increased chance of having mental health problems. 
"See and underscore the significance of where a baby is born, and where they live is a key factor of whether they are going to get a strong start in life and be able to realize their full potential," said Miriam Calderón, Chief Policy Officer with Zero To Three.
According to the 2020 census, more than 200,000 children live in Rhode Island, and Factbook data shows 16% of Rhode Island children under age 18 lived in households below the federal poverty line. However, Elizabeth Burke Bryant said that although Rhode Island  these economic factors put on these youth have a direct impact on their mental health 
"Children in poverty do worse on just about everything that we measure. From education to safety to health," Burke Bryant said.
Burke Bryant added Kids COUNT is working to increase opportunities for these children in Rhode Island. Working with state leaders to pass bills, such as the child care is essential. Bills to increase support for out of school time programs.