Kids with rare diseases painted for awareness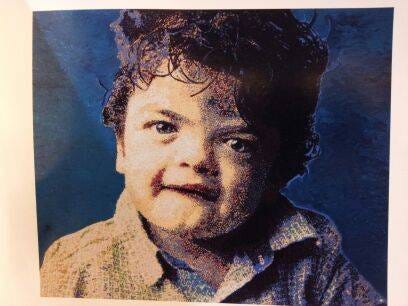 By Dana Griffin
@danagriffinABC6
PROVIDENCE, RI- Bright, smiling little faces- just 17 of the 30-million Americans living with a rare disease.
Rare Disease United Foundation executive director, Patricia Weltin said, "They hear rare disease and they think, uncommon. But, that's not the case. I mean there are more people with rare diseases than AIDS and cancer combined."
Some of those patients and their families were at Brown Medical School Friday night as the Beyond the Diagnosis art exhibit was unveiled.
What the paintings don't show is the pain of living with a rare disease. There is no medicine or countless trips to the hospital.
"You don't see it. You don't see the appointments, you don't see– you just see Luke," said mother, Janis Creedon.
Daine's family moved to Rhode Island from Alaska three years ago because doctors there could not find out why his bones kept breaking.
His innocence captured in his painting was a special moment for his mom, Diana.
"You can see how happy he is. He's just so happy– he's untainted."
Some have yet to be diagnosed. It often takes years to name the disease even decades like it took for painter, Sandi Carter Brown.
She painted Hana because they share the same connective tissue disease.
"The glue that holds us together is not there," said Brown.
Not everyone who appears normal feels normal, so Sandi wrote the word 'invisible' on the painting.
Brown sad, "Otherwise you just look at it and see a painting of a little girl in a hood. But, I want it to be known and bring awareness to the fact that so many people are walking around disabled or in so much pain and they don't look like it."
The Rare Disease United Foundation is based here in Rhode Island with hopes of discovering medical breakthroughs that one day may be inspired by a medical student who sees one of the smiling faces.
The paintings will hang at the Brown Medical School until the end of February.
©2014 ABC6/WLNE-TV. All Rights Reserved.