Kimberly Fry to serve 20 years in her daughter's death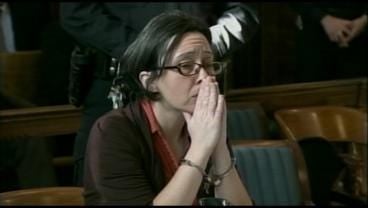 PROVIDENCE, R.I. (AP) – A Rhode Island mother convicted of strangling her 8-year-old daughter in 2009 has been ordered to serve 20 years in prison.
A judge in Providence sentenced Kimberly Fry on Tuesday to 40 years in prison, with 20 to serve. Fry said at the hearing she wished she were dead so she could be reunited with daughter Camden in heaven.
The 38-year-old Fry was convicted of second-degree murder by a jury in October. Prosecutors were asking for a life sentence. The defense was seeking a 10-year prison term. The girl's father, Timothy, says he's heart-broken by Camden's death.
Fry, of North Kingstown, was convicted of strangling Camden after the girl refused to take a bath and threw a two-hour tantrum. The defense said Camden's death was a "tragic accident."