Kimberly Mawson Released from ACI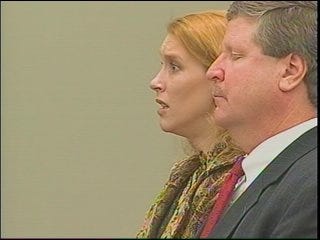 A mother convicted of murdering her child, is out of prison today.
ABC6 cameras were there as Kimberly Mawson walked out of the ACI Wednesday night. Mawson was supposed to serve 35 years in prison, but is out because she may have been wrongly convicted.
In 2007 Mawson was convicted of killing her 19 month old Daughter Jade. Now, new evidence implicates her ex-boyfriend in the murder. During Mawson's trial, Daniel Fusco testified against Mawson, now Fusco's lawyer says his client lied to police, and that he, not Mawson was responsible for Jade's death.