Kirkbrae Country Club management says up to 100 events, 46 weddings affected by fire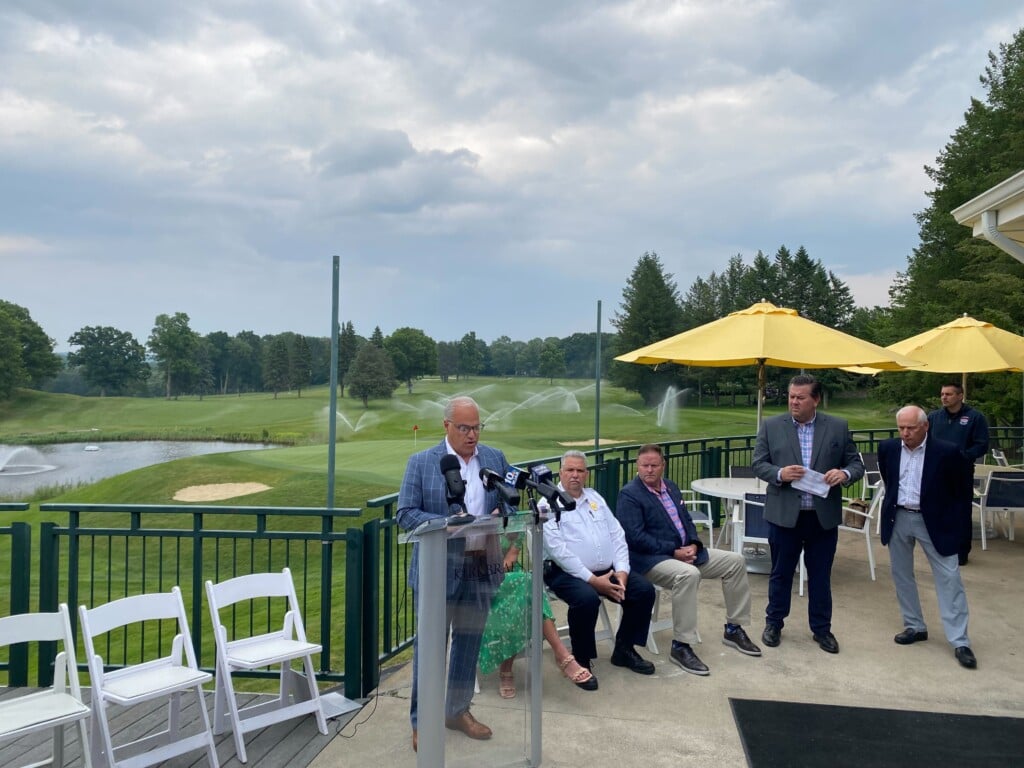 LINCOLN, R.I. (WLNE) — Officials at Kirkbrae Country Club in Lincoln provided an update Wednesday on how the popular wedding venue is recovering after a fire broke out a few weeks ago.
Management said a total of 46 weddings and up to 100 special events have been relocated or canceled.
Kirkbrae has been working to help frazzled couples find comparable venues to have their big day ever since the fire.
Managers said they've received an outpouring of support from Southern New Englanders.
Flames damaged the kitchen and roof area just before Memorial Day Weekend, the unofficial start to summer — and wedding season — for many.
COO Mike Bradshaw said Kirkbrae will not be able to host weddings and special events through at least Sept. 30.
Bradshaw said Kirkbrae is working with couples who had wedding dates set through July 31 find other venues.
Kirkbrae will refund all deposits and payments for weddings scheduled from Aug. 1 to Sept. 30.
The cause of the fire is still under investigation.