Kirkbrae Country Club unable to host weddings, special events until fall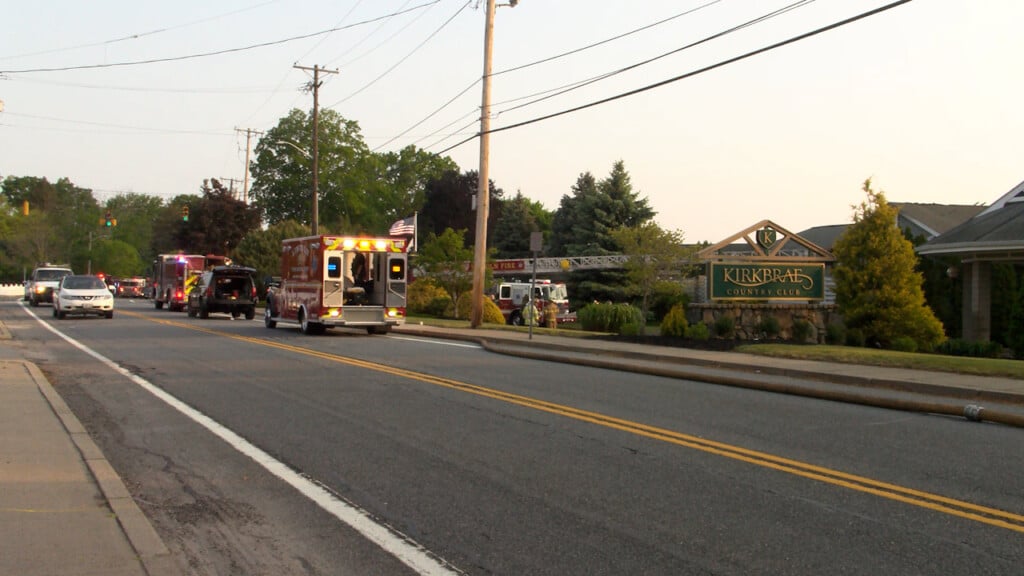 LINCOLN, R.I. (WLNE) — Officials at Kirkbrae Country Club in Lincoln have a date in sight to reopen after a fire broke out two weeks ago.
COO Mike Bradshaw said the country club will not be able to host weddings and special events through Sept. 30.
"This has been a stressful and traumatic event for everyone involved, including our members, staff and event guests," Bradshaw said.
Flames broke out in the kitchen at the country club in the early hours of May 22. The extent of the damage was to the kitchen area and the roof.
The fire came just before Memorial Day Weekend, the unofficial beginning of summer and wedding season.
Crews began working on repairs immediately to help the popular venue reopen as soon as possible.
Kirkbrae officials said 14 weddings were initially affected.
"It is a heartbreaking turn of events for all involved," Bradshaw said.
Bradshaw said Kirkbrae is working with couples who had wedding dates set through July 31 find other venues.
Kirkbrae will refund all deposits and payments for weddings scheduled from Aug. 1 to Sept. 30.