Kitten found with glass bowl stuck on head in Fall River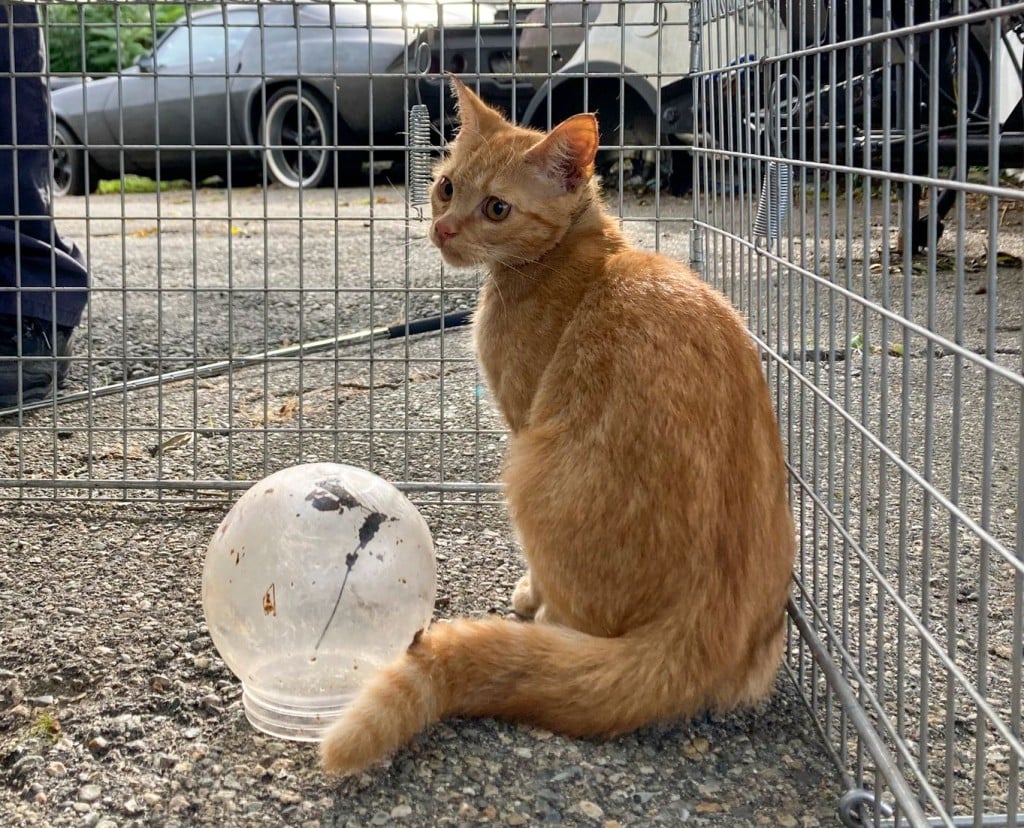 FALL RIVER, Mass. (WLNE) — A six-month-old kitten was found with her head stuck in a glass bowl in Fall River this week.
In a release Friday, the Animal Rescue League of Boston said that the kitten, now named Buzz Lightyear, was spotted along the 200 block of Danforth Street by a resident.
Upon arrival, Fall River Animal Control found the kitten wandering in the street and were able to catch her using a drop trap.
"Although she could not smell with the jar on her head, the agent used food to lure two of Buzz's siblings into the trap and out of curiosity, she followed," said the Animal Rescue League.
The bowl was removed from the kitten's head, and she was taken to ARL's Dedham Animal Care and Adoption Center.
ARL determined Buzz is in good health, but said she is not yet available for adoption.
"Additionally, while rescuing the kitten, [we were] able to identify a previously unknown cat colony and will begin trapping the other cats in the colony to provide medical treatment, spay/neuter surgery, and assess behavior to possibly place other cats from the colony into loving homes," added ARL.