Kitten who survives mysterious illness is in search of new home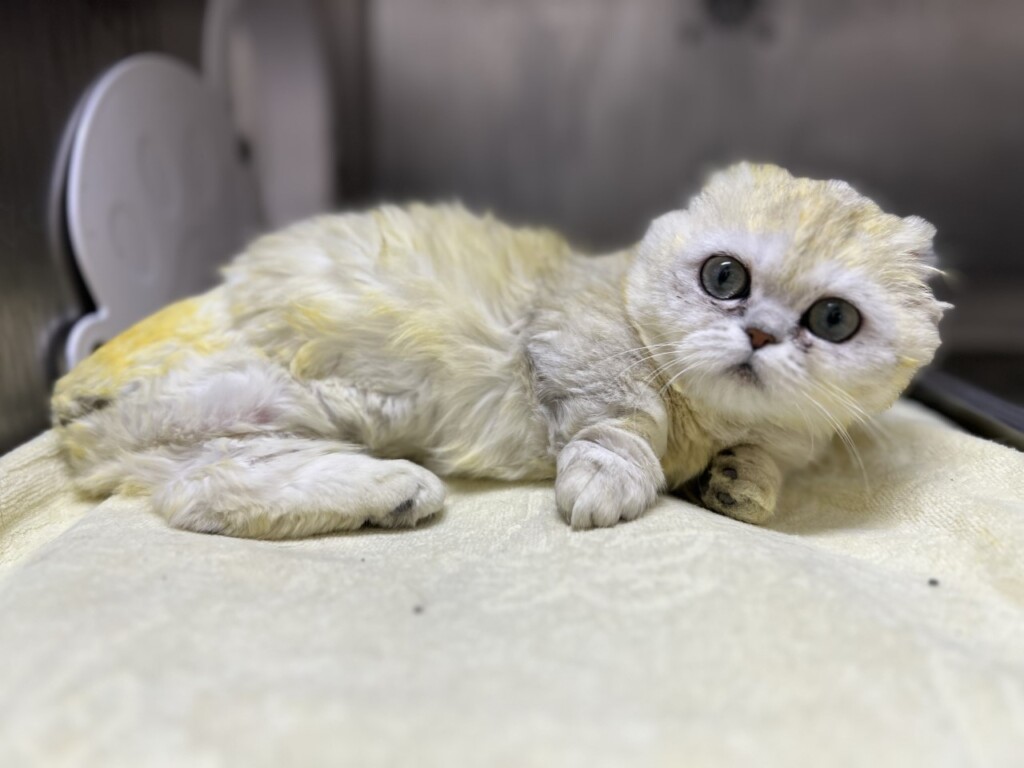 PROVIDENCE, R.I. (WLNE) — A cat who survived a mysterious illness is in need of a new home.
Dollie, a six-month-old Munchkin kitten, is available for adoption at the MSPCA-Angell in Boston.
In November, Dollie was preparing for her first holiday season with her family when she suddenly became ill.
The shelter said her symptoms were originally "vague." Dollie wasn't acting normal, and she wasn't playful like a typical kitten would be.
Suddenly, things took a turn for the worst.
Once her family noticed serious changes to Dollie's skin and ears, they brought her to the Boston shelter.
"When Dollie came to us, her ears were sloughing, and they actually did fall off," explained Mike Keiley, MSPCA-Angell director of adoption centers and programs. "Parts of her skin were necrotic – the skin was dying. It impacted her extremities, including her tail, legs, and most of her ear tissue. We had never seen anything like it."
"Given the complexity of her case, we all knew that this could be a long process with an uncertain outcome," Keiley said. "After they made the decision to surrender her to us, we did all we could to figure out what exactly was happening to this little cat, so we could save her life."
A group of specialists came together to diagnose Dollie's illness.
"When my team came to Boston to examine Dollie, I saw severe skin sloughing and necrosis, especially around areas with poor circulation like the extremities," said Dr. Meagan Painter, a dermatology specialist at MSPCA-Angell West in Waltham.
"This is typical for a problem called ischemic dermatopathy, which is usually caused by a reaction to something in the body that leads to widespread inflammation," Painter added.
"In Dollie's case, it was quite severe, and she is a lucky little cat to have found her way to us," Painter said.
"We'll probably never know what caused that reaction, but we diagnosed it in time to prevent progression and save two of her legs that were in danger," Dr. Painter said. "We did have to amputate her tail and one leg, but we expect she'll live a long, happy life, something that would not have been possible without extensive teamwork between the hospitals and the clinic."
After being in the care of the MSPCA for nearly two months, Dollie is officially up for adoption.
"Dollie's been with us for a while and it's time for her to find the loving home that she so desperately deserves after this ordeal," said Keiley.
Keiley added that they don't think Dollie will need any specific ongoing care due to her condition.
Anyone interested in adopting Dollie may submit an inquiry at mspca.org/dollie.