Kittens abandoned inside sealed box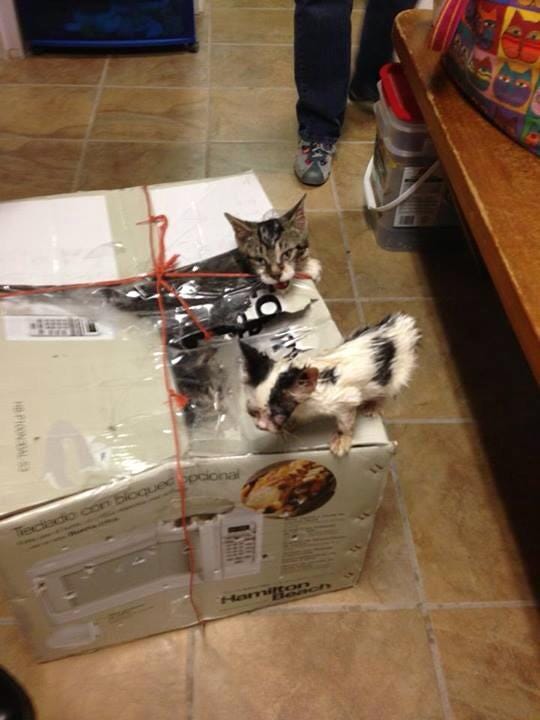 By Tiffany Choquette
Twitter: @ABC6
CHARLESTOWN, RI. – Charlestown Police find 14 kittens abandoned on Kings Factory Road. The kittens were found inside a cardboard box that was taped and tied shut. They were left on the roadside either Friday night or Saturday morning.
Police are trying to find out who abandoned them.
The kittens are being treated by the Animal Control Officer.
If you have any information, you're asked to call Charlestown Police at 401-363-1212.