Kobayashi Last-Second Header Helps Revolution Tie Dynamo In Season Opener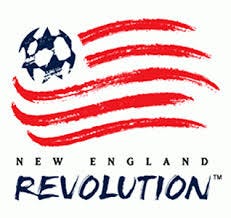 HOUSTON (AP) – Daigo Kobayashi scored on a header in the final seconds of second-half stoppage time and the New England Revolution tied the Houston Dynamo 3-3 on Sunday in an MLS season opener.
Diego Fagundez scored the opening goal in the third minute and had two second-half assists for the Revs, who entered having won three straight against the Dynamo.
Cristian Maidana, Andrew Wenger and Giles Barnes scored for Houston. Will Bruin had two assists
Maidana scored just before the break to tie it at 1. Wenger put the Dynamo up 2-1 with his goal in the 50th minute with an assist from Bruin. Charlie Davies scored two minutes later, with an assist from Fagundez, that tied it at 2.
Barnes, the Dynamo's captain, put Houston up 3-2 when he fired his shot from just outside the 18-yard box and into the back of the net, with goalkeeper Bobby Shuttleworth unable to get a hand on it.
Fagundez crossed the ball to Kobayashi to end it.
It the only meeting between the teams this season.
AP-WF-03-06-16 2337GMT