Kraft says Patriots made better offer to Welker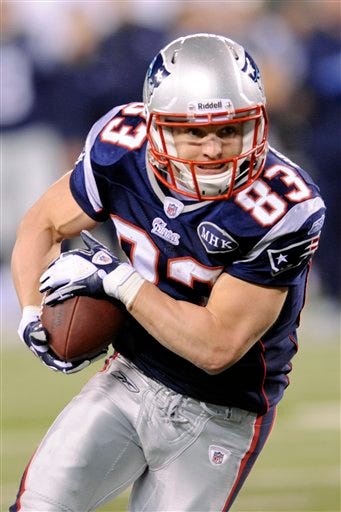 The Associated Press
PHOENIX (AP) _ New England Patriots owner Robert Kraft says his team's contract offer to Wes Welker was better than what the receiver got in Denver.
Kraft also says Welker's agent, David Dunn, "misrepresented'' Welker's market value.
When asked about Patriots quarterback Tom Brady being upset that Welker left after Brady reworked his own contract, Kraft adds Monday: "I don't answer to Tom Brady. He's an important member of the team and we chatted. He has never put a demand'' on the Patriots.
Welker got a two-year, $12 million deal with the Broncos. Kraft says Welker could have received $8 million in the first year of a two-year contract with New England as opposed to $6 million he gets in Denver "and there is no guarantee that he plays the second year there.''