Kraft's arraignment date changed, doesn't have to appear in court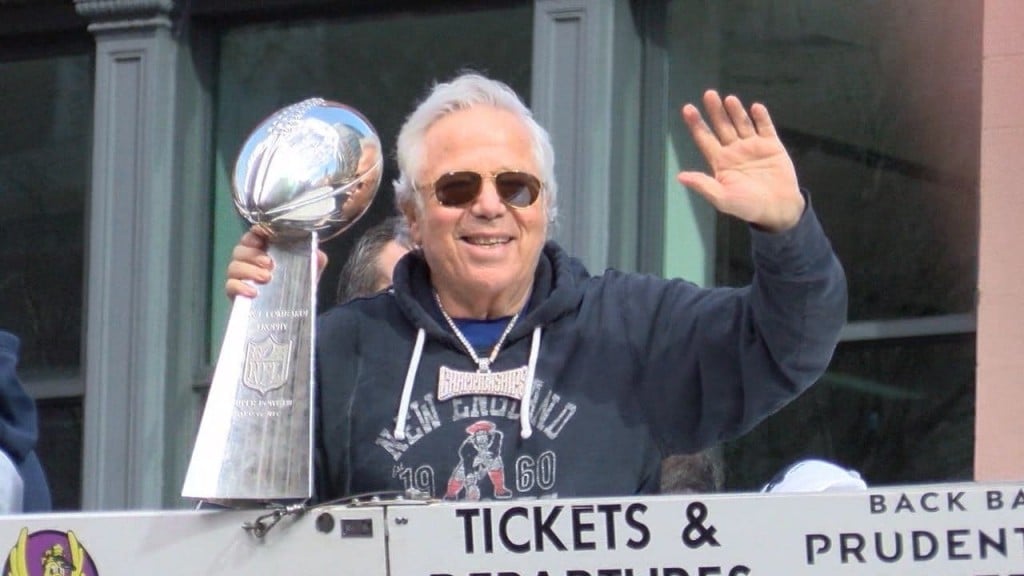 PALM BEACH COUNTY, F.L.(WLNE) – There's been another schedule change for Robert Kraft. His court date to face two counts of soliciting prostitution has been changed yet again. His arraignment was only pushed back a day but it really works out nicely for his work schedule.
Kraft's arraignment is now March 28th which could help him since the NFL's annual league meeting wraps up on his previous court date, the 27th. Theoretically, Kraft could attend the meetings in Arizona and make it to court in Florida on time. But the chances he actually faces a judge are slim.
There's been some mixed messages on whether or not the Pats owner actually has to appear in court.
"It's a summons, so he does not have to make a public court appearance," Dave Aronberg, the Palm Beach County State Attorney said at a press conference last Monday.
A court document filed today clearly says the defendant must be present. But the County Clerk says his lawyers can still stand in for him. That's not just specific to Kraft, but all defendants in this case.
It's been several weeks since the bombshell announcement Kraft was busted as part of a far reaching human trafficking investigation. But so far, no one involved has been charged with human trafficking.
"It's something that takes awhile because first off, it's something that's hard to prove," says Eric Bronson, the Dean of the Roger Williams University School of Justice Studies.
He says it's challenging because the victims usually come here willingly with different expectations.
"They're hard to identify and many times they don't have anyone advocating for them in the court system," says Bronson.
If human trafficking charges are filed they won't be against Kraft or any of the other people who paid for sexual acts.
"Yes there was some type of exchange of money for sexual acts, but they can't be held responsible for where the workers came from," says Bronson.
The owner and manager of the spa are the ones who would be charged with human trafficking. Court documents show that hasn't happened yet but they've both plead not guilty to the prostitution charges.
© WLNE/ABC 6 2019