Krejci's goal lifts Bruins past 'Canes, 3-2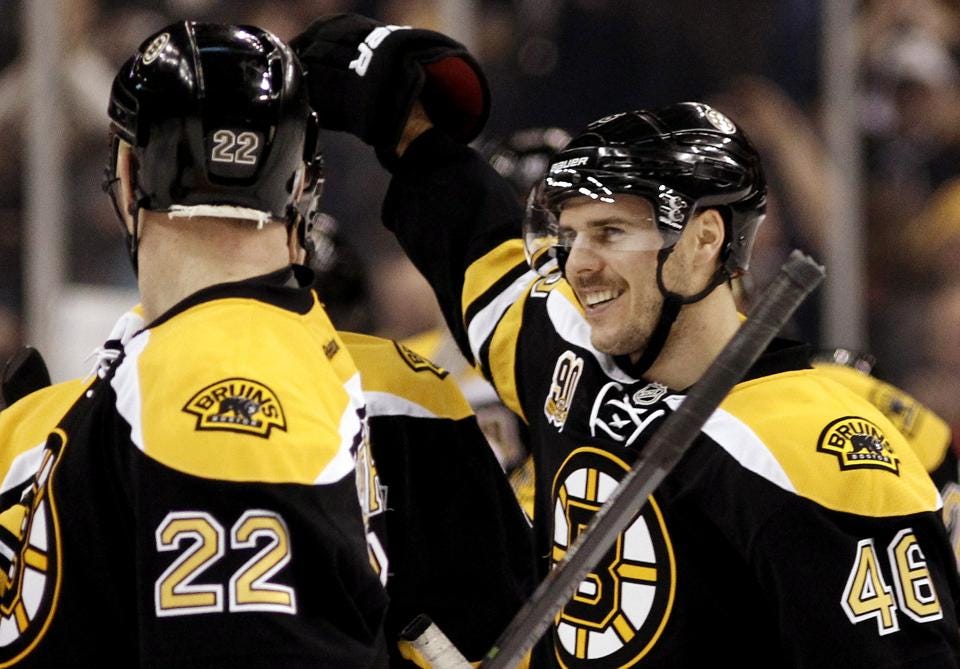 Krejci's goal lifts Bruins past 'Canes, 3-2
BOSTON (AP) _ David Krejci scored 1:28 into overtime to lift the surging Boston Bruins to a 3-2 win over the Carolina Hurricanes on Saturday afternoon.
Reilly Smith and Zdeno Chara also scored for Eastern Conference-leading Boston, which beat the Hurricanes for the second time this week and improved to 7-1-2 in its last 10 games.
Bruins backup goaltender Chad Johnson, playing just his fourth game of the season, made 22 saves in place of resting Tuukka Rask.
Patrick Dwyer scored a short-handed goal and Andrej Sekera had one on the power play for the Hurricanes, who lost their fourth straight. Cam Ward stopped 35 shots.