Kris Dunn Buzzer Beater Gives Friars Win at Creighton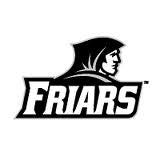 OMAHA, Neb. –(AP) Kris Dunn hit a fadeaway jumper at the buzzer and scored 16 of his 20 points in the second half as No. 12 Providence overcame its worst shooting of the season to defeat Creighton 50-48 on Tuesday night.
The Friars (15-2, 3-1 Big East) took their first lead with under 5 minutes to play after trailing by as many as 12 points in the first half.
Maurice Watson tied it 48-48 with 11.2 seconds left after stealing the ball from Dunn on the other end for Creighton (12-6, 3-2).
Dunn brought the ball up on the Friars' final possession. With Khyri Thomas defending, Dunn stepped back and let go a 17-footer than hit the back of the rim, stopped dead and dropped in.
Ben Bentil scored 13 points and had eight rebounds for Providence. Toby Hegner had 11 points to lead the Bluejays.
Providence won despite shooting a season-low 29.6 percent and making just 4 of 24 3-point attempts. The Bluejays shot just 25.8 percent.
The Friars warmed up at the right time, with Dunn and Bentil hitting consecutive 3s to tie it 43-all, and Bentil's dunk gave them a three-point lead with 1:47 to play.
After James Milliken made one of two free throws to pull the Bluejays within two, Watson stole the ball from Dunn and scored the tying basket.
Both teams came out cold and stayed that way, missing 20 of their first 21 shots and finishing the half shooting a combined 20.3 percent (13 for 64). It was the second-worst shooting by two teams in a half this season. The only worse combined performance was 18.4 percent (9 for 49) by Virginia Tech and Arkansas-Pine Bluff on Dec. 5, according to STATS LLC.
Providence opened 0 for 10 with three turnovers before Dunn's rambunctious drive and layup high off the glass 6 minutes after tipoff.
It didn't get much better for the Friars, who shot 17.9 percent (5 of 28) in the first half and was 2 for 14 on 3s. Hegner's three straight 3s and strong inside play from Zach Hanson helped get Creighton out to a 19-7 lead. Hanson had a couple layups and a dunk after coming in for Geoffrey Groselle, who went to the bench for 5 minutes after committing his second foul.
TIP-INS
Providence: Friars' 17.9 percent field-goal shooting in the first half was their worst since shooting 16.7 percent in the second half against Kentucky on Nov. 30, 2014, according to STATS. … PC has held seven of its last eight opponents under 68 points. … Dunn is the only player in the nation to rank in the top 10 in assists (7.3) and steals (3.2).
Creighton: Bluejays' 22.2 percent in first half was their worst since 17.9 percent in the first half against Georgetown on Jan. 31, 2015. … They lost their 11th straight against a Top 25 opponent.
UP NEXT
Providence hosts Seton Hall on Saturday.
Creighton visits DePaul on Sunday.