Kyron Cartwright scores 15 points and makes big steal to help PC hold off Marquette in Milwaukee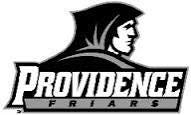 MILWAUKEE — (AP) Kyron Cartwright totaled 15 points and eight rebounds and his steal with three seconds left in the game helped Providence outlast Marquette 77-75 on Saturday.
Maliek White made 1 of 2 free throws with 27 seconds left to give the Friars (15-8, 6-4 Big East Conference) a 75-71 lead. But Jalen Lindsey fouled Markus Howard, who leads all Division I players with a 94.3 shooting percentage at the free-throw line. Howard sank a pair to pull the Golden Eagles (13-10, 4-7) within 75-73 with 21 seconds remaining.
Alpha Diallo was fouled and hit both of his free throws to stretch Providence's advantage to four, but Howard buried a jumper with six seconds left to cut the deficit back to two. Greg Elliott fouled White, who missed both of his foul shots, Elliott grabbed the rebound and passed to Howard near midcourt. Howard turned to head up court, but Cartwright poked the ball away and the Friars claimed the victory.
Howard, who finished with 16 points and nine rebounds to pace Marquette, scored a school- and Big East-record 52 points in the Golden Eagles' 95-90 overtime win at Providence on Jan. 3.
Diallo topped the Friars with 16 points, while Isaiah Jackson added 13 points and seven rebounds.