LaDontae Henton Named Big East Player of the Week for a Third Time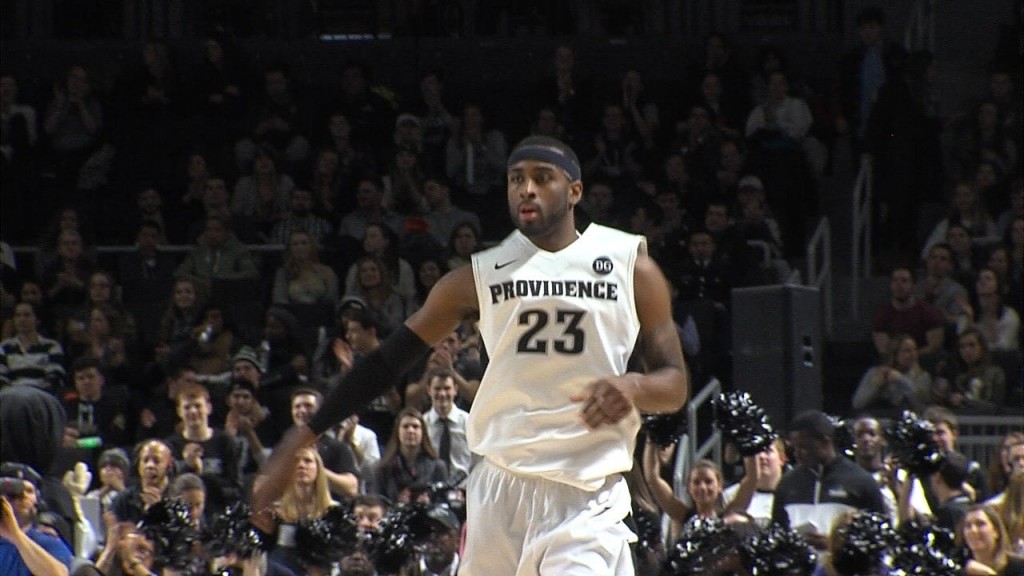 PC news release…
PROVIDENCE, R.I. — It was announced today (Feb. 23) that Providence senior forward LaDontae Henton (Lansing, Mich.) was named BIG EAST Player of the Week. It marks the third time this season he has earned the honor.
Henton was named player of the week after scoring 22 points and grabbing 11 rebounds in the Friars' only game last week — an 84-57 victory at DePaul on Feb. 18. He was 7-14 from the field and 8-9 from the free-throw line in the win. It was his fourth double-double of the season and the 30th of his career. Henton is leading the league in scoring and ranks eighth in nation at 20.6 points per game. He is 54 points and seven rebounds away from becoming just the second player all time at Providence to score 2,000 points and register 1,000 rebounds.
He has scored 21 or more points in 15 of the 27 games this season, including 38 versus Notre Dame (November 23), 29 versus Yale (November 28), 27 against UMass (December 20), 25 versus Miami (December 22), 35 versus Creighton (December 31) and 28 against Marquette (January 3).
Last week, Henton was named one of the 15 finalist for the Julius Erving Award as the nation's top small forward.
Henton was named to the 2015 Second Team Preseason All-BIG EAST squad. In 2014, he earned BIG EAST All-Tournament Team accolades after the Friars captured the BIG EAST title.
Henton and the 25th-ranked Friars (19-8, 9-5) will return to action on Tuesday, Feb. 24 at No. 6 Villanova at 7 p.m. on Fox Sports 1.