LaDontae Henton Named to Big East Honor Roll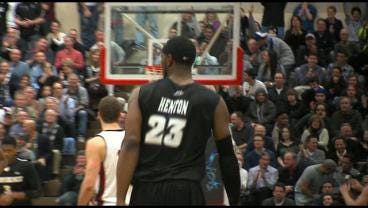 Ken Bell
PC news release…
PROVIDENCE'S LADONTAE HENTON NAMED TO THE BIG EAST HONOR ROLL
PROVIDENCE, R.I. – It was announced today that Providence College sophomore forward LaDontae Henton (Lansing, Mich.) was named to the BIG EAST Honor Roll on Dec. 31.
Henton scored a career-high 37 points in the Friars' game versus Brown on December 28. It is the most points scored by a BIG EAST player this season. Henton was 13-20 from the field, including 6-10 from three point territory. Henton's 37 points was the most ever scored by an opponent at the Pizzatola Center. Henton scored 24 consecutive points for the Friars in the second half.
Henton ranks second on the team in scoring (17.3 ppg) and first on the squad in rebounding (7.9 rpg).
The Friars (8-4) will return to action on Wednesday when they open the BIG EAST season at nationally ranked Louisville at 6 p.m.
</