Lakers Edge Celtics in Game 7, Win 16th Title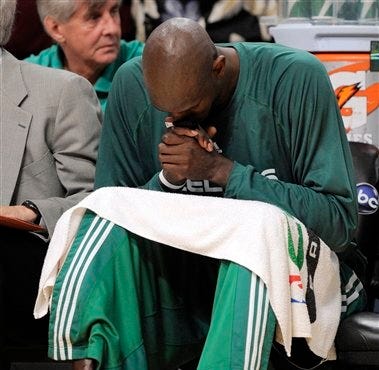 LOS ANGELES (AP) – The Los Angeles Lakers have won their 16th NBA championship, dramatically rallying from a fourth-quarter deficit to beat the Boston Celtics 83-79 Thursday night in Game 7 of the NBA finals.
Kobe Bryant scored 23 points despite 6-of-24 shooting while winning his fifth title with the Lakers, who repeated as NBA champions for the first time since winning three straight from 2000-02.
Ron Artest added 20 points for the Lakers, who shot terribly while trailing for most of the first 3½ quarters. Yet they reclaimed the lead midway through the fourth quarter and hung on with big shots from Pau Gasol and Artest.
With their fifth title in 11 seasons, the Lakers moved one championship behind Boston's 17 banners for the overall NBA lead.
(Copyright 2010 by The Associated Press. All Rights Reserved.)