Lakeville Police Kill Dog That Maimed 2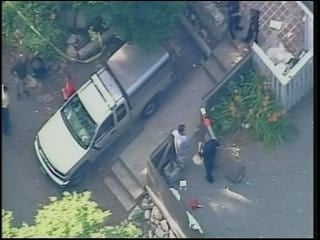 LAKEVILLE, Mass. (AP) – Lakeville police say it took nine bullets to kill a bulldog that had attacked its 38-year-old owner and a 5-year-old boy she was caring for, sending both to the hospital.
Police say they were called to Karen Bruno O'Leary's home just after 4 p.m. on Wednesday after the animal had bitten the boy in the face. When they arrived, the 1-year-old male dog was attacking O'Leary.
Officers fired three bullets into the dog when it lunged at them, then six more as it went after fire department personnel treating O'Leary.
The boy, whose name was not released, was flown to Children's Hospital Boston with facial injuries. The woman was taken to Beth Israel Deaconess Medical Center in Boston with arm injuries.