Lane shift on Route 146 in North Smithfield to start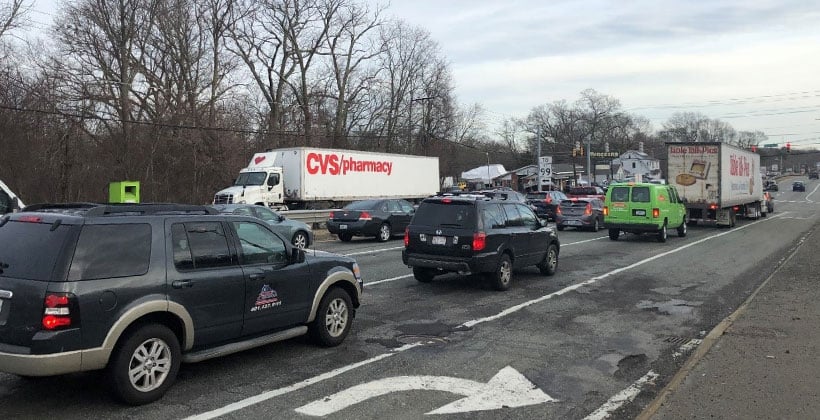 NORTH SMITHFIELD, R.I. (WLNE) — The Rhode Island Department of Transportation will shift lanes at the Route 146-Sayles Hill Road intersection in North Smithfield Friday night.
The DOT said lanes will narrow and be shifted to the left in both directions of Route 146 for several hundred feet before and after Sayles Hill Road.
No lanes will be closed and drivers should expect delays.
The shift is part of the larger $196 million Route 146 Reconstruction Project, which will repair or replace five bridge, repave eight miles of roadway and build the Route 146 flyover bridge over Sayles Hill Road.
The DOT said that by the fall it plans to begin construction on the new bridge over Sayles Hill Road.
The project should be finished by 2026, the department added.