Lane split coming to Washington Bridge in East Providence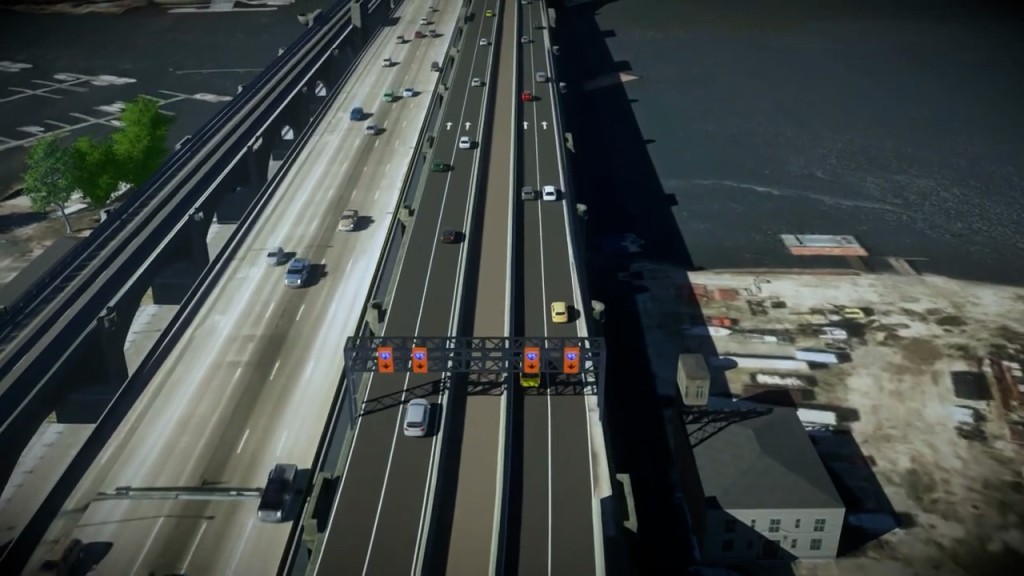 EAST PROVIDENCE, R.I. (WLNE) — The Rhode Island Department of Transportation said Wednesday that it will install a lane split on the Washington Bridge.
The lane split will take place Friday on Interstate 195 west in East Providence.
"The new traffic pattern creates a work zone in the middle of the bridge for its continued rehabilitation," said the Department of Transportation.
That traffic pattern will be in place for about a year.
last week, the project was postponed because of heavy rain and wind linked to Tropical Storm Nicole.
The Department of Transportation is advising drivers not to slow down or quickly shift lanes at the split because it could cause traffic delays and lead to crashes.
The Washington Bridge project costs $78 million and was made possible by RhodeWorks, a law that aims to improve the state's infrastructure.
For more information on the Washington Bridge project, visit ri.gov.