Langevin exchanges words with rock star Ted Nugent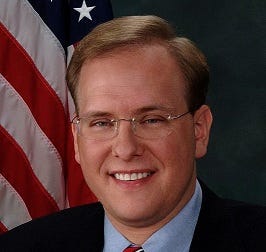 Dee DeQuattro
Congressman Jim Langevin said he won't let some choice words from rock star Ted Nugent distract him from pushing for commonsense gun reform.
Nugent was invited to attend President Obama's State of The Union address on Tuesday as a guest of Congressman Steve Stockman. Langevin criticized Stockman's choice of guest saying it was "odd" because last year at an NRA meeting Nugent said he would be "dead or in jail by this time next year," if Obama was re-elected.
Nugent met Langevin's criticism with some choice words calling Langevin a "Ted Hater" suggesting he "must have (expletive) for brains."
Langevin said that he had "heard about the remarks," but refused to let Nugent distract him from his important work protecting children and families from gun violence.
He admitted he likes "some of his songs" but is not a huge fan.
After the State of the Union Address Langevin lauded the plans outlined by President Obama including increasing minimum wage and his jobs plan. He also commended the President for his proposed gun laws.
Meanwhile, Nugent tweeted out that the president is a "master scam artist."