Langevine-Less URI Survives Scare Against Fordham, 76-75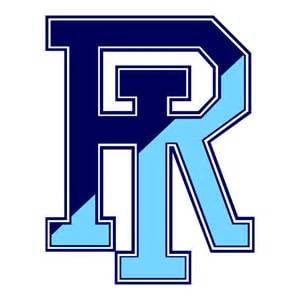 University of Rhode Island Press Release
RHODE ISLAND (20-7, 12-3 A-10)
Starters: Harris, Martin, Russell, Dowtin, Toppin
Subs: Walker, Long
FORDHAM (7-20, 1-14 A-10)
Starters: Cobb, Perry, Portley, Colon, Soriano
Subs: Gazi, Raut, Rose, Austin
How it Happened
Jacob Toppin hit two free throws with 6.6 seconds to go to give an undermanned Rhode Island squad the winning margin in a 76-75 victory at Fordham Wednesday night.
With Cyril Langevine out with an injury, sophomore Tyrese Martin stepped up for the Rams in the first half. He had 14 points and 13 rebounds before the break, helping Rhode Island take a 41-35 lead into halftime.
Rhode Island pushed its advantage to as many as 12 points behind the play of Martin and freshman Mekhi Long, who finished the night with a career-high 13 points. URI was up 59-47 with 12:59 to go, but Fordham did not go away.
A 9-2 run cut Rhode Island's lead to 69-67 with 3:35 to go. Fatts Russell later hit a leaner in the lane while getting fouled, and converted the three-point play to widen the gap back to six, but Fordham's Antwon Portley hit a 3-pointer to respond. The teams traded baskets, as Toppin hit a baseline jumper, followed by a Chris Austin tip-in for Fordham that made the score 74-72 Rhody.
With 1:08 to go, Erten Gazi hit a 3-point basket to put Fordham up, 75-74. A foul as the shot got off put Kyle Rose on the line for a 1-and-1, but he missed the front end. Both teams came up empty on their next possessions before Rhody got the ball with 20 seconds to go.
A 3-point shot was off the mark, but Toppin got the rebound and was fouled going back up, sending him to the line for the game-deciding free throws. After making both shots, Toppin then blocked a final-second layup by Josh Colon, and Antwan Walker grabbed the rebound to secure the win.
Inside the Box Score
The victory clinched Rhode Island's third 20-win season in the last four years.
Head Coach David Cox improved to 16-6 in his career after a loss, responding with a W after Saturday's defeat at Davidson.
Sophomore Tyrese Martin had his fifth double-double of the season, finishing with career highs in both points (24) and rebounds (16).
There have been 30 performances in the Atlantic 10 this season in which a player had at least 14 points and 13 rebounds. Martin is the only to accomplish the feat before halftime.
The 13 rebounds were the most in a half by any Rhode Island player since Kuran Iverson had 14 at Richmond on Jan. 25, 2017.
Martin also had a pair of steals for the Rams.
Freshman Mekhi Long recorded a career-high 13 points in 26 minutes off the bench. He hit three 3-pointers, grabbed three rebounds and had two steals.
Junior Fatts Russell added 15 points and four assists, despite being limited by foul trouble. He was whistled for three fouls in 11 first-half minutes.
Freshman Jacob Toppin provided nine points, six rebounds, three assists, one block and one steal while starting in place of senior Cyril Langevine. The three assists were a career best.
Redshirt sophomore Antwan Walker registered seven points, six rebounds, two blocks and two steals in 27 minutes off the bench.
Up Next
Rhode Island returns home to host Saint Louis Sunday, March 1. The game, which will air on ESPNU, is set to tip off at 2:05 p.m.