Large fire breaks out in East Providence wood pellet company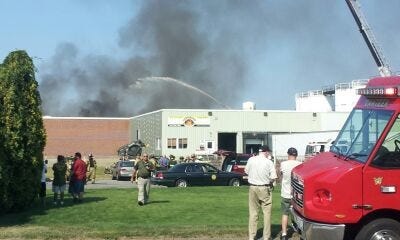 Dee DeQuattro
A small explosion at a wood pellet company in East Providence has caused a building to be evacuated and several surrounding towns to respond.
The fire broke out at 275 Ferris Avenue around 2:30 p.m. on Tuesday inside a mixing tank in Inferno Wood Pellets.
One worker was injured in the explosion and has been transported to the hospital.
Smoke is visible from miles away.
Crews remain on scene.
Stay tuned to ABC6 for more information.
(C) WLNE-TV 2013