Large police presence at Block Island ferry terminal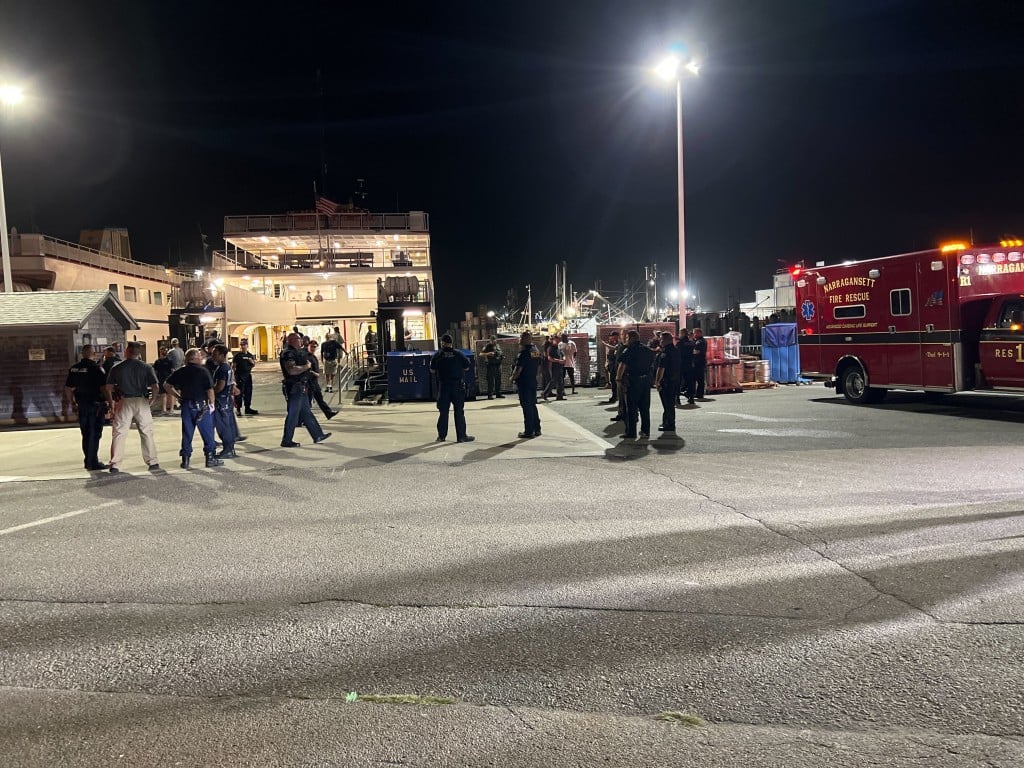 NARRAGANSETT, R.I. (WLNE) — A large police presence was called to the Block Island ferry terminal in Narragansett Monday night.
An ABC 6 News crew arrived before 11 p.m. and saw members of the U.S. Coast Guard, Narragansett police and fire, South Kingstown police, Middletown police, North Kingstown police and Rhode Island State Police on scene.
A viewer sent ABC 6 News video as the ferry docked showing several police officers hastily jumping on to the ferry.
ABC 6 has reached out to several agencies to see what elicited the response but have yet to hear back.