LaSalle Beat Cumberland, Toll Gate Edges Coventry, Middletown Over West Warwick for Girls Soccer Crowns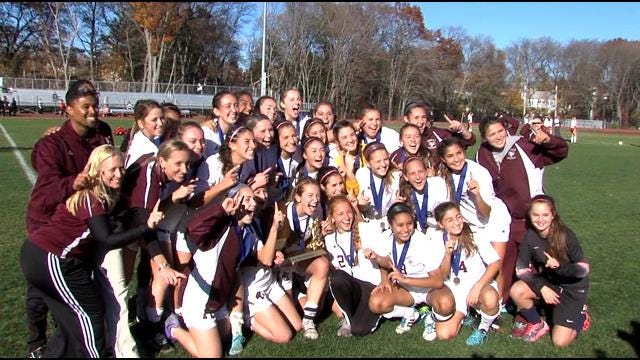 Ken Bell
kbell@abc6.com
The LaSalle girls scored with 12-seconds left to beat Cumberland, 1-0 for the Division 1 state soccer championship.
In Division II, Toll Gate held off Coventry, 3 to 2. Hannah McNulty had a hat trick for the Titans.
Middletown upset unbeaten West Warwick to win Division III title, 3 to 2.