LaSalle Boys Hold Off NK, Kilties Beat Falcons in OT, Cumberland Wrestlers Win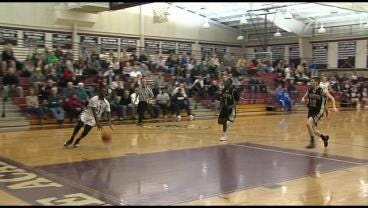 Ken Bell
The LaSalle boys held off North Kingstown in a battle of top Division 1 teams Wednesday night. The Rams Dexter Thompson scored 18 to lead the way in a 53-46 victory. The Rams are 11-2, the Skippers suffer just their second loss.
Mt. Pleasant defeated Cranston West 56 to 55 in overtime. Zdahmond Dale led the kilties with 18.
And the Cumberland wrestling team remained unbeaten by pinning a 34 to 31 loss on South Kingstown.