LaSalle, Moses Brown, East Greenwich, Burrillville Among Winners In High School Football Saturday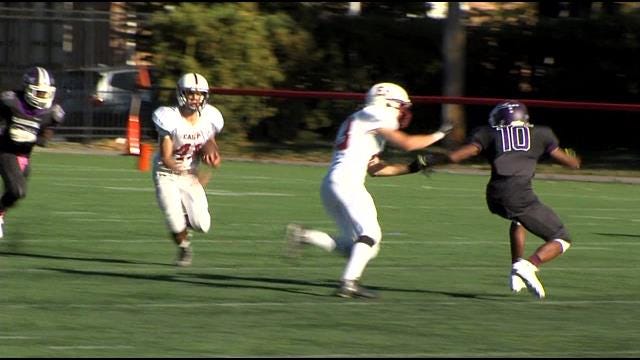 By Nick Coit
ncoit@abc6.com
Many high school football games were postponed because of thunder & lightning Friday, so it made for a busy Saturday in Rhode Island.
In Division I, LaSalle taking care of East Providence, 41-13.
Rogers edging out St. Raphael in Division II action, 14-6. Robert McBride's interception sealed the victory.
Defending State Champion Moses Brown taking care of Tolman at home, 48-7.
North Kingstown jumping out to an early lead and holding on to beat Mount Pleasant, 46-25.
Mitch Gemma putting up 283 yards on the ground to help East Greenwich beat Classical in Division III, 42-7.
Lincoln taking down Hope in Providence, 28-6.
Defending Division IV State Champion Burrillville continuing its run, beating Central Falls, 50-15.