LaSalle, North Providence, Juanita Sanchez Win Division Titles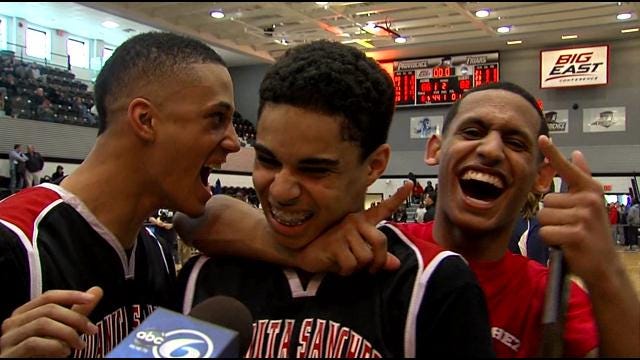 Nick Coit
The LaSalle Rams held off North Kingstown to win the Division I Championship, 62 to 53 at PC's
Alumni Hall. Keon Wilson and Mike McCourt each scored 14.
Chris Corin scoring 21 points, including a basket late, to help North Providence beat Barrington, 55-51, for the Division II title.
Juanita Sanchez, powered by Miguel Prieto's 31 points, cruising past Mt. Hope, 82-66, to win the Division III crown.