LaSalle's Mia Sardella Scores Hat Trick to Beat Cumberland, NP Downs Johnston, LaSalle and Toll Gate Get Volleyball Wins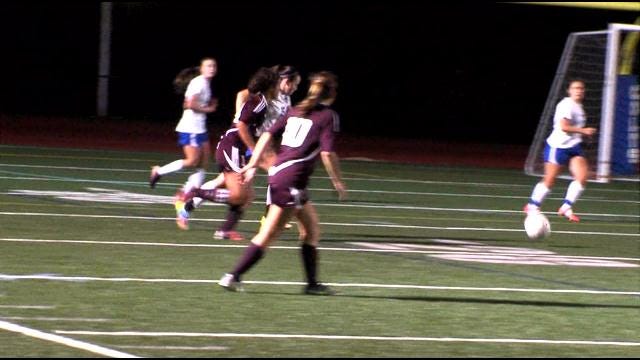 Ken Bell
LaSalle defeated Cumberland, 3 to 1 in girls soccer. Mia Sardella had a hat trick to score all the Rams goals.
Unbeaten North Providence held off host Johnston, 1-nil. The NP girls are now 9-0-1.
In girls volleyball, LaSalle beat inspired Prout, 3 to 2.
Toll Gate rallied to win three straight games to beat Cranston East, 3 to 2.