Last Minute Flurry of Bills in RI General Assembly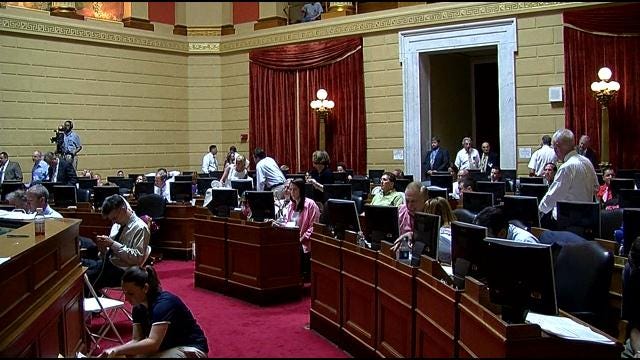 by ABC76 Chief Political Reporter Mark Curtis
Surprise, surprise! Tolls may be coming back to the Sakonnet River bridge after all.
Sources tell ABC6 News the leadership is negotiating behind closed doors with Governor Chafee, to reinstitute unpopular tolls that were supposed to take effect this month.
State Rep. Joe Trillo (R-RI) said, "They had six reps that weren't going to support the budget, unless we too the tolls out. That kind of put everything in a tailspin and now they're scrambling to figure out where they are going to get the money."
There are concerns if the tolls are reinstituted, the money to pay "38 Studios" bond holders may have to be scrapped.
Another issue may die at the last minute, too.
Lawmakers were considering a study committee to consolidate the four fire districts that serve Coventry – into one – just as they did this week for Cumberland.
State Rep. Lisa Tomasso (D-RI) proposed the study committee, "To examine whether or not there is a cost savings, what obstacles we might face. I am not sure what that would uncover but certainly I think it's a conversation worth having in the Town of Coventry.".
Also at the last minute there could be a bill to give driver's licenses to illegal immigrants; another bill to unionize child care workers; and, a bill to boost disability insurance paid by every person in the state.
In short, it's legislative chaos.
State Rep. Trillo said, "I am just standing by waiting for these bombs to come out and we'll try to dodge them as best we can."