Last settlement reached in SEC lawsuit regarding 38 Studios.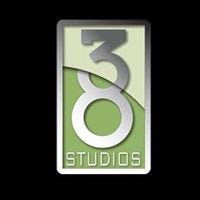 By: Samantha Fenlon
news@abc6.com
PROVIDENCE, R.I. – It appears the years of legal battles over Curt Schillings failed video game company are over.
This after the Rhode Island Commerce Corporation reached a settlement with the SEC agreeing to pay $50,000 on Wednesday.
This ends the SEC suit filed last March in federal court which accused the corporation then called the EDC with defrauding investors and using "recklessness or negligence".
Wednesday's proposed settlement specifies that the Corporation does not admit or deny any of the allegations.
The Governor responded with a statement, writing in part:
"As I've said for years, 38 Studios was a bad deal for Rhode Islanders that should never have occurred."
On the end of the years of legal battles the Governor added:
"I have petitioned the Rhode Island Superior Court to release the 38 Studios Grand Jury investigation documents. Rhode Islanders deserve transparency on all public documents related to this case."
The un-related civil suit wrapped up earlier this year with the state recouping more than $61 million.
Wednesday's settlement also restricted the Commerce Corporation from violating laws that the SEC believes they did in the 38 Studios deal.
©WLNE-TV / ABC6 2017